Tags
These tags may be included with your donations but are optional.
Self-stick 2x4 shipping labels.
Right click on image, select Save Picture As...  Save graphic (remember where you put it) and open it in a program that will print labels, such as Picture It.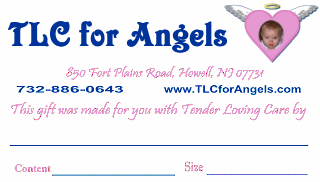 Click on a thumbnail for a full page image.
Handmade By tag; 8 per page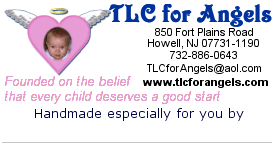 Handmade By, Contents, Size tag; 3 per page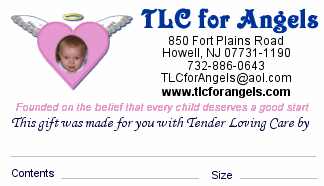 Handmade By, with poem tag; 4 per page


Last Updated