Tyrone, PA
January 30th, 2002
From Project Coordinator, Julie Gummo:
"The Tyrone Hospital presentation was a huge success. We donated over 670 items and the expressions on the faces of the hospital's auxilary members, the hospital's administration, and the hospital's staff was priceless!
It is such a rewarding experience to witness and be a part of that no words can truely express the feeling you get knowing precious babies will receive something special from TLCforAngels."
From Vicki:
Now that I have finally caught my breath and have had a chance to collect my thoughts......I am going to share my thoughts on the Tyrone Presentation.
My drive to Pennsylvania was very pleasurable since I had Murf with me in the car. We arrived in State College at the hotel we were going to be staying in...checked in...called Julie and arranged for her to meet us at a landmark that I was familiar with from being there once before, so she could steer us in the rest of the way to her house.
Once at her house and did all of our hugs and hello's, we unloaded my car with the items that we brought with us. Deb came over a short time after our arrival and we all proceeded to get to work sorting, boxing and labeling the boxes and doing alot of oohing and aahing over things. Julie's daughter and her husband helped as well by putting all the boxes together for us. Before starting the packing, Deb presented Murf and I with a letter and certificate from Larry Sather who is the House Representative of the 81st Legislative District of Pennsylvania...
Once we had everything packed, we put all the boxes (22 boxes altogether) in Deb's Blazer and my car.......then we were served the most delicious dinner by our Hostess with the Mostess...Julie.........
We chit chatted for awhile, then Murf and I went back to the hotel to try to get a proper nites sleep to be bright and cheery for the next days events (which we did not accomplish...ever put 2 women together...LOL...they tend to flap their gums for hours..we didn;t get to sleep until close to 1 in the morning..LOL)....but..we still we able to wake up bright and cheery and very excited........We drove to Julie's house where she presented us with 2 button pins with Angels that she designed for this special day.....we then followed Julie to Deb's house, where we were presented with yet another pin which was a gold filigree angel that she had made in honor of the event.....
Julie left before us, saying that we were to follow Deb to the place they had selected for us to have lunch before going to the hospital, that she had some errands to do such as go to the bank and would meet us there.....well...her errands actually consisted of stopping to pick up the prettiest corsages for us to wear to the presentation along with a wonderful box of delicious chocolates for each myself and Murf....
We (myself, Murf, Deb, Julie, Ashley and Loretta) arrived at the hospital shortly after 1....the hospital staff had a gentlemen come out to help us unload the boxes onto a rolling cart where he took everything up to the 2nd floor which took 2 trip for him to do so. We arrived on the floor to find a large welcoming commitee and a long table that had been elegantly skirted with floral arrangements and wonderful goodies and punch....
We met Dr.'s, Nurses, Administrative personnel, Auxilary members, Tyrone's Mayor, Newsreporters, Radio Announcer, TV station people (who by the way Julie tried VERY hard to skirt around, but did not succeed...LOL)
Everyone that attended the presentation were just in awe at all the items...kept remarking how wonderfully made everything was......how exciting to know that many babies were going to be dressed in such finery....how generous and loving each and everyone of you Ladies were....how amazing and so hard to believe that complete strangers would take such an interest in the well being of people that they don;t even know. They were especially amazed to learn that it was thru connection on the internet..that everyone was so far apart from each other but still be able to work hand in hand together in unison.
After the presentation, we went back back to Julie's house waiting in anticipation of watching the interviews on the evening news....Julie was as nervous as a cat on a hot tin roof......so affraid that she had stuttered too much..........
Murf and I returned to our hotel later that evening to get ready for our trip back to NY and NJ.....we hated saying goodbye to Julie, would have like to have stayed longer that evening, but we all needed some down since we had been hyped up all day.......I think we all had many thoughts and emotions running thru us with the memories of what transpired that day.
Ladies...as I told one of the reporters when they asked me what I considered the key factor of success of TLC was due to....I told them that it was the wonderful volunteers who work so hard on each presentation...That yes, I created TLC but it is the volunteers who make it a reality and a continuing success....that they are the ones that deserve all the credit...that without them, there would be no TLC. Thank you Ladies for all your outstanding generosity and hard work......
Hugs,
Vicki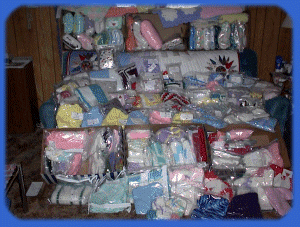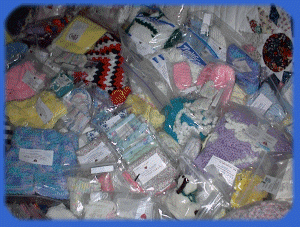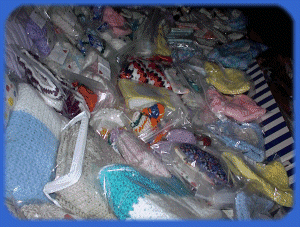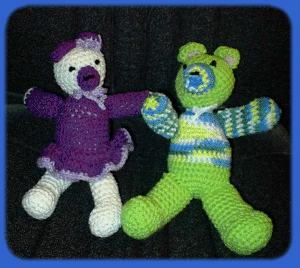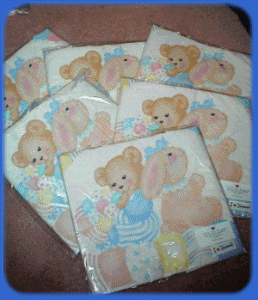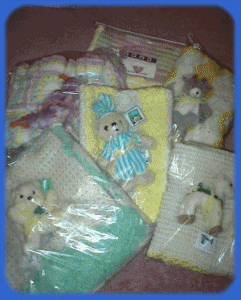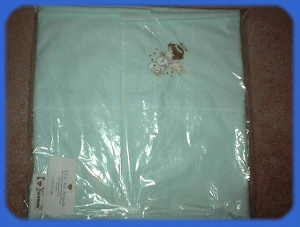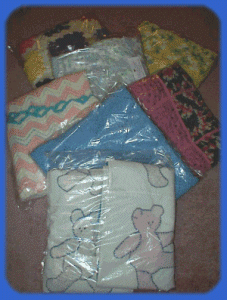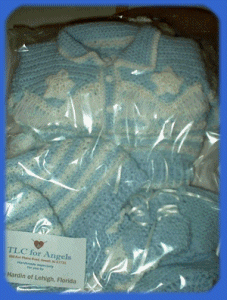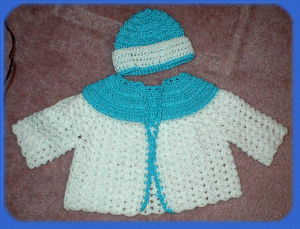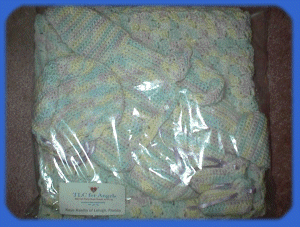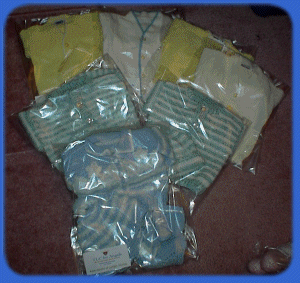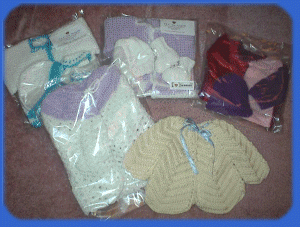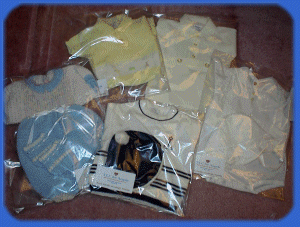 679 items
(Not a complete list)
43 crochet/knit afghans and quilts
36 blankets
58 sweater sets
67 booties sets
30 hats
20 Take Me Home outfits
20 burp pads
17 crocheted toys
16 Sun Hats with team logos on them
5 layette sets
3 poncho's
2 shorts or pants
2 dresses
2 stuffed animals
1 jumper
Great job Ladies!!!!!!!!!!!!!! Thank you so much for your never ending generosity!!!!!!!!
Last Updated